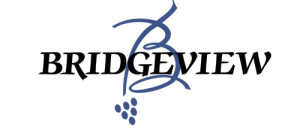 WINERY OVERVIEW
After planting Pinot Noir, Pinot Gris, Chardonnay, Gewurztraminer, Early Muscat, and Riesling in Southern Oregon's cooler Illinois Valley, Bridgeview decided to capitalize on the Merlot craze. In 1998 we purchased 90 acres in the warmer Applegate Valley and planted Merlot. The vineyard was expanded in 1999 with plantings of Cabernet Sauvignon, Chardonnay, Viognier, Riesling, and Syrah.

Bridgeview is one of Oregon's best selling wineries. Bridgeview produces moderately priced, gracious wines. We are most famous for our line of "Blue Moon" Riesling, Chardonnay, Pinot Gris, Merlot, Cab-Merlot blend, Cabernet Sauvignon, and Pinot Noir. Other wines include our line of "Black Beauty" Cabernet Sauvignon, Merlot, Tempranillo, and Syrah and a Reserve Pinot Noir, all of which are aged in oak barrels for a minimum of 12 months.
Our Applegate Valley Tasting Room is open seasonally and visitors can sample an array of fine wines. Bring a picnic to enjoy beside our lake and miniature wildlife preserve, while enjoying the scenic views, afternoon breezes, and a glass of Bridgeview wine.
Call for more information Applegate Valley Tasting Room 541.846.1039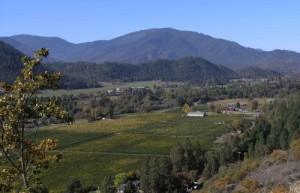 WEBSITE: http://www.bridgeviewwine.com
WINERY INFORMATION
Open to Public
Tasting Room
Picnic area
Bus/RV parking
Wheelchair accessibility
WINERY ADDERESS
Bridgeview Vineyards & Winery
4210 Holland Loop Rd
Cave Junction OR 97523
Phone: 541.592.4688
Fax: 541.592.2127
bvw@bridgeviewwine.com
Open Daily 11 am to 5 pm
TASTING ROOM INFORMATION
16995 N Applegate Rd Grants Pass
Cave JunctionOR 97523
Tasting Room Hours: Summer – Open Daily 11 am to 5 pm
Tasting Fee: $0
(Refunded With Purchase)